Toshiba Drivers
The past few months have been dubbed as our "Toshiba" push internally here at Device Doctor HQ. Don't get us wrong: our team works hard every month on making sure each manufacturer is well supported with our software, but during this time we paid special attention to Toshiba drivers. The goal was to become the most-complete source for Toshiba downloads. We then plan to move to the next manufacturer, until we cover the top 10 big guys.
We have thoroughly researched and scanned thousands of Toshiba desktops and laptops, from brand new computers to units ten years old. Our goal was to ensure that if you run Device Doctor to search for Toshiba drivers you would not need to look any further.
See the results for yourself: use Device Doctor to scan for the latest Toshiba drivers.

What people say...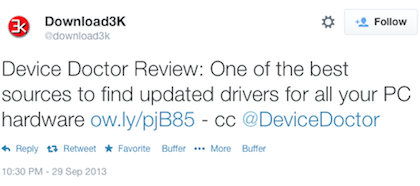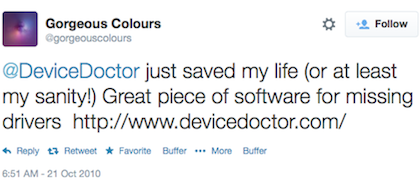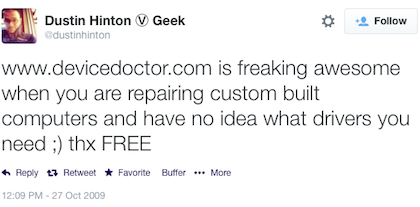 Our work is starting to pay off, here are some of the more popular Toshiba drivers being downloaded from our site as we write this:
Toshiba Bluetooth Adapter *
Toshiba Software Modem / Toshiba SM56 Data Fax Modem **
Toshiba TOS_SPS64 Driver
Toshiba Wireless LAN Mini PCI Card
NVIDIA GeForce4 420 Go (Toshiba)
Toshiba Web Camera
Toshiba RAID
Toshiba SD Card Controller Type-A
Ali Audio Accelerator WDM driver (Toshiba)
Toshiba Video Dock
Notes
* We are serving more than dozen different Toshiba Bluetooth drivers, including Bluetooth Personal Area Network, Bluetooth RFCOMM, Bluetooth USB Controller, Bluetooth RFHID, Bluetooth ACPI, Bluetooth Audio Device (WDM), Toshiba Integrated Bluetooth, etc
** Despite the "death of phone line" as the means of getting online, many desktops and laptops still ship with built-in modems, and Toshiba is no exception. At the moment, Apple is the only vendor with no modem hardware across their product line.